FASTENER SHANGHAI — Shanghai Fastener & Tech Show Join t
Source:未知Author:admin Addtime:2018-05-21 Click:
Date: September 26 (Wed) – 29 (Sat), 2018
Venue: Shanghai New International Expo Center
Address: 2345 Longyang Road, Pudong New Area, Shanghai, China
Organizers: China Fastener Info (www.chinaFastener.biz, www.chinaFastener.info), Messe Düsseldorf (Shanghai) Co.,Ltd., Shanghai Electric Cable Research Institute Co.,Ltd.
Supporting Organizations: China National Center for Quality Supervision and Test of Standard Parts, Zhejiang Fasteners Industry Association, Jiaxing Association of Fasteners Imp. & Exp. Companies, Jiashan Fastener Industry Association, Ningbo Zhenhai Fastener Industry Association, Pinghu Fastener Industry Association, Chongqing Fastener Industry Association, Anhui Fastener Industry Association, Shanghai Fasteners & Welding Consumables Research Institute, Hong Kong Screw & Fastener Council, Yongnian Fasteners Association, Wenzhou Fastener Industry Association, Wenzhou Ouhai Fastener Association, Hebei Linxi Bearing Industrial Zone, etc.
Concurrent Shows: wire China 2018 – The 8th All China International Wire & Cable Industry Trade Fair
Tube China 2018 – The 8th All China International Tube & Pipe Industry Trade Fair
Exhibitors: 1,700+ (expected) Visitors: 46,000+ (expected)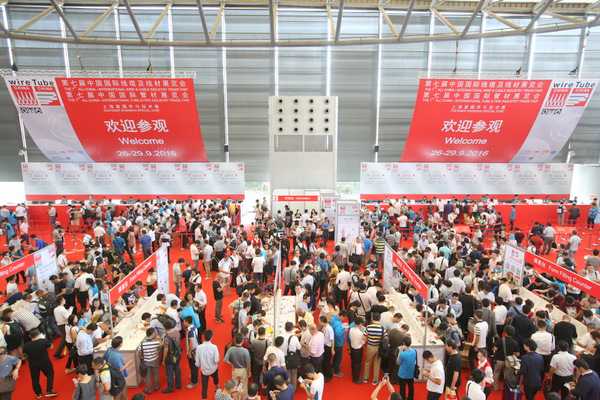 Product Range
●Standard and Non-standard fasteners
Bolts, nuts, screws, studs, threaded rods, pins, rivets, washers, retaining rings, assembly and connection, welding nails, stamping parts, lathe parts, hose clamps, innovative and non-standard products
●Fasteners in various industries
Fasteners in industries like automobiles, motorcycles, machinery, high-speed rail, buildings, steel structure, hardware, electronics and electrical appliances, aerospace, wind power, ships
●Manufacturing skills of fasteners
Cold headers, molding machines, heading machines, thread rolling machines, thread rollers, tapping machines, combination machines, grinding machines, milling machines, vibrating plates, heat treatment equipment, surface processing equipment, wire drawing equipment
●Supporting facilities of fasteners
Molds, surface treatment, raw materials, hardware tools, testing equipment and measuring equipment, screening machines, packaging units, computer software, and other factory equipment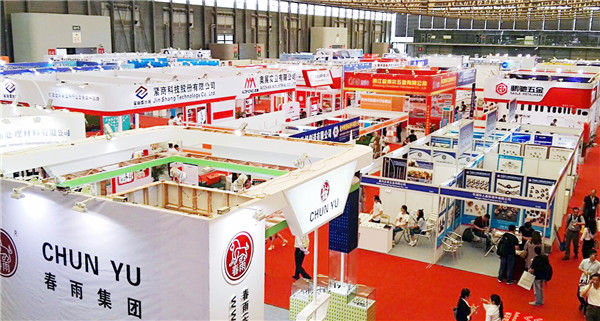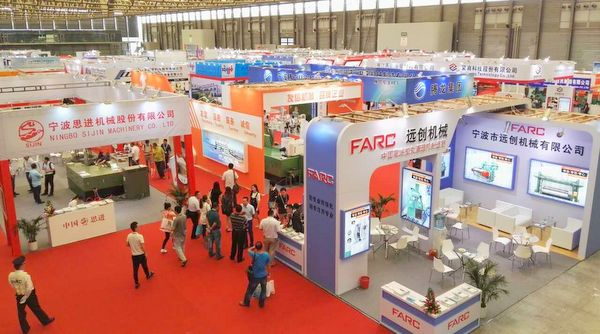 Target Visitor
●Machinery Industry
●Automobile Industry
●Motorcycle Industry
●Construction Industry
●Electronic Appliance Industry
●Hardware Industry
●Rail Transit Industry
●Aerospace Industry
●Military Industry
●Ship Building Industry
●Wind Power Industry
●Petrochemical Industry
●Instruments and Apparatuses Industry
●Professional Trade Industry
●Measurement and Control Industry
●Others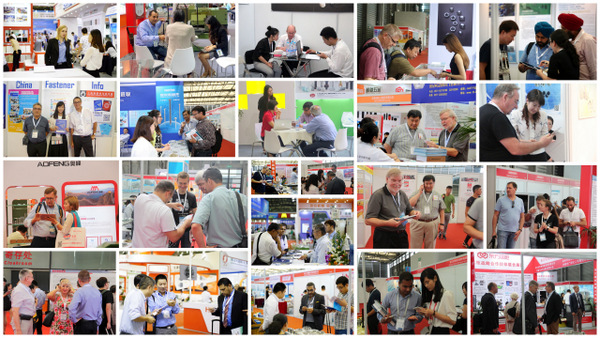 Market Analysis
China has Become the World's Largest Producer of Fasteners
It's predicted that in the next few years the global fastener market demand will experience a substantial rise. By 2020 the global industrial fastener market demand will reach 104 billion USD of which the Asia-Pacific region will remain the largest regional market.
2016 Imp. & Exp. Volume of China Fastener Products



Data from the General Administration of Customs of China (Jan. – Dec., 2016)
Fastener Application Industries Under Rapid Growth in China
The "Made in China 2025" and the "One Belt One Road" development strategy introduced by the Chinese government will lead to a rapid development of automotive, new energy, high-speed rail, urban transport, aviation, aerospace, petrochemical, infrastructure and many other application industries.

Automotive Industry
China is the world's largest automobile market
Automobile output in 2016: 28.12 million cars
An increase of 14.5% as compared to 2015

Transportation Network
By 2020, it's estimated:
National new-built railway: 23,000 km
Investment to urban rail: $364.83 billion

New Energy
"Internet Plus+" action & smart energy plan will bring more than $5.84 billion investment
Wind energy and solar energy take the priority.

Petrochemical Industry
By 2020, it's estimated:
Domestic petroleum consumption: 0.59 billion tons
Cumulative built tube network for crude oil: 32,000 km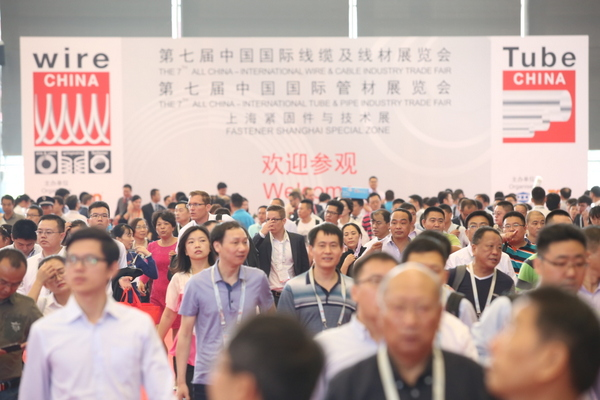 Join the Winner
Tap into China's Thriving Fastener Market
We will…
• Promote your company by the most popular fastener media China Fastener Info and worldwide network of Messe Düsseldorf
• Give your brand multi-channel exposure in China
• Help you find new partners, new buyers and more business opportunities
• Provide you a venue to get a foothold in China's huge fastener industry
You will...
• Meet your customers, understand their sales requirements and increase sales
• Find quality buyers and business partners from upstream and downstream to develop new business relationships and get quality sales lead
• Showcase your latest innovations, build your brand and increase mindshare in China and the region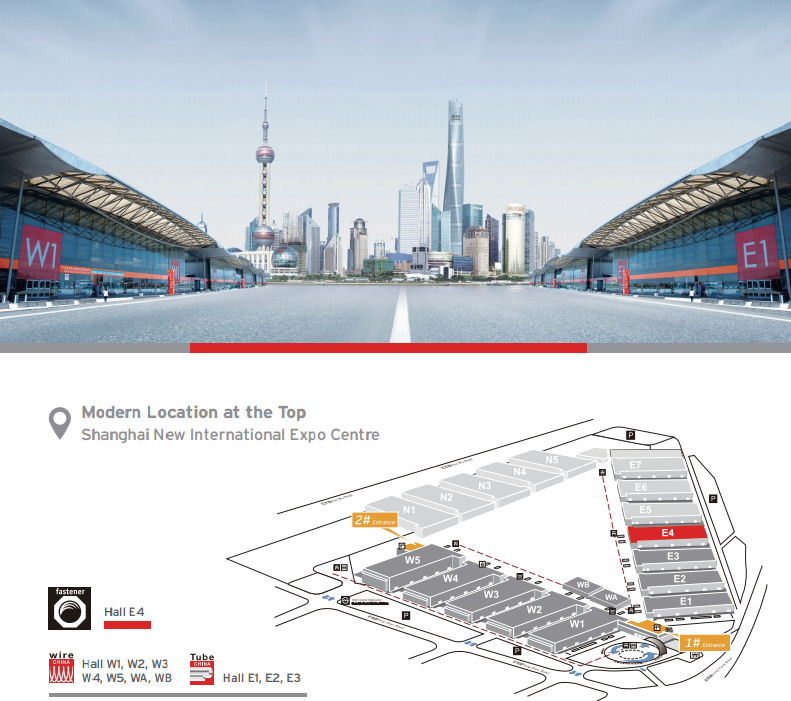 Contact Us
mob:0086-13963589179
email:cnr@vip.163.com